UX RESEARCH, CONTENT STRATEGY
Backstory
Houghton Mifflin Harcourt wanted to build a subscription-based product for its nascent early-learning brand Curious World. The executive team worked to retrofit a product idea to a fixed business model. Nothing fit the glass slipper.
What I did
DISCOVERY
I jumped in as strategist to help define the opportunity. First I mapped out Houghton Mifflin's early learning ecosystem. If any ideas cannibalized existing products, we swept those off the table.
Next, I looked for early-learning products that could inform a Curious World strategy. REAL was a popular school product that defined growth milestones. It was a strong framework for a consumer product.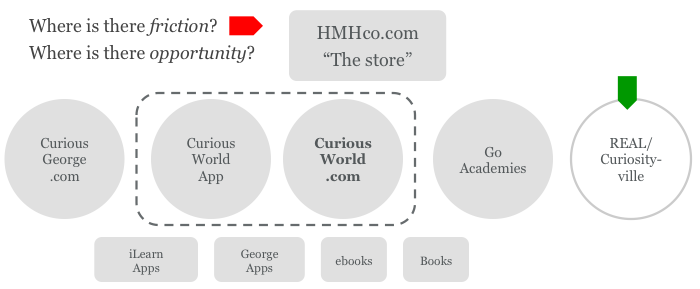 Based on REAL, I proposed hundreds of tiny 'joint-engagement' activities for parents and kids. Each was aligned to one or more learning areas.

On a dime, Curious World could be an app that let parents assess on the go.
Can your child balance on one foot for 9 seconds? Tap yes to track against health and well-being.
Can your child identify stop signs on the way to school? Tap yes to track against family and community.
I mocked it up.

DESIGN (OR, WHAT HAPPENED NEXT?)
In the end, Curious World wasn't built on a dime. With a solid framework in place, an expanded budget made it feasible to support a subscription model. Now we could license and create content aligned to learning areas.
I identified the first wave of content to be licensed and ingested—setting the tone for the app's voice and style. Thereafter, I directed content strategy, defining tagging and recommendation logic to ensure that kids got a balanced diet of skill-building activities.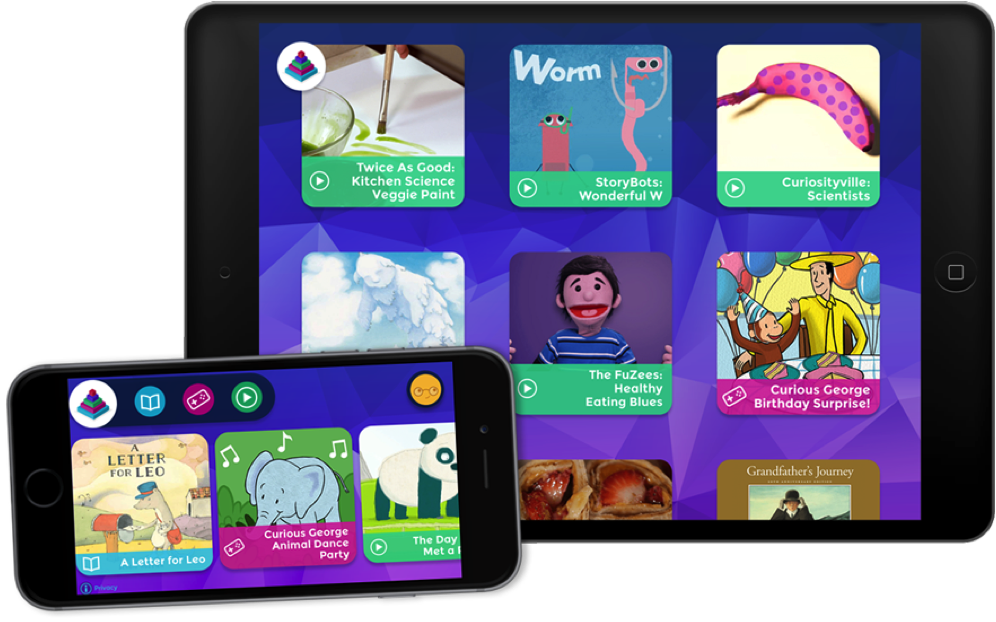 VALIDATION
Messaging from parents was consistent. There's a lot of free content available to kids. But being able to track against learning areas made it subscription-worthy.
In testing, a parent watched her child play with the app. While it was a good experience, she commented that she wouldn't pay for it. When we revealed the learning 'donut' on a parent dashboard, she remarked, "Why didn't you show me this first? I would pay at least $10 a month for that."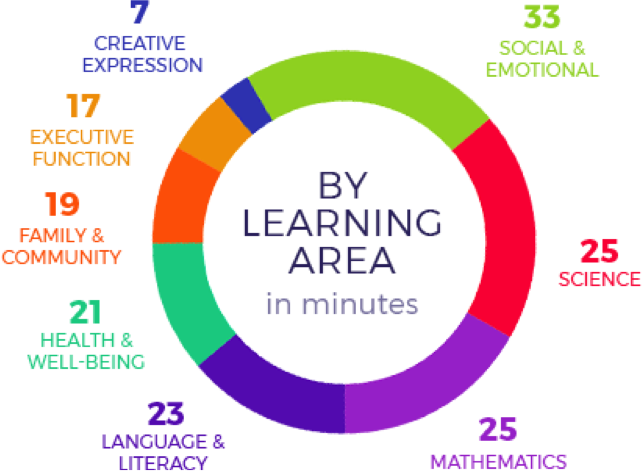 Result
Launched in October 2015, the Curious World subscription app features hundreds of learning-aligned games, videos, and ebooks.
The addition of a parents' portal makes this app stand out from others purporting to be educational experiences for kids."
— Sarah Perez, TechCrunch