STRATEGY, A/B/C TESTING, DESIGN & MICROCOPY
Backstory
Boomerang licensed a messaging platform. Now that the mic was on, what did we want to say to visitors? subscribers?
Message types
First, I locked down message types. Where to begin? In 2017, Google Play shared a compelling stat — 62% of folks that keep a subscription use the app daily. Internal data told a related story. Long-timers watch a variety of shows, while single-show watchers churn.
I wondered, How might we use messaging as an extension of the entertainment experience?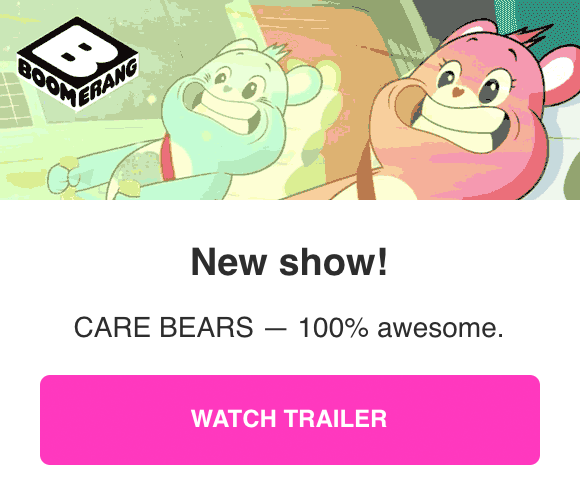 New content messaging? A given. But on its own, might not sustain engagement.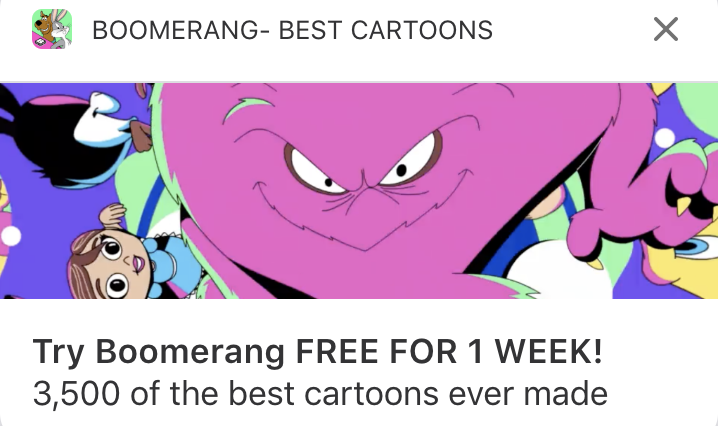 Messaging a nudge or deal-sweetener to convert or retain? Might work in dribs and drabs.
Love is the answer.
THE LOVE CANVAS
Early on, I championed *love* over transactional notifications. Weekly love messages spotlight Boomerang's breadth of programming. They are meant to evoke emotion (and not just updates). And emotion is subscription glue.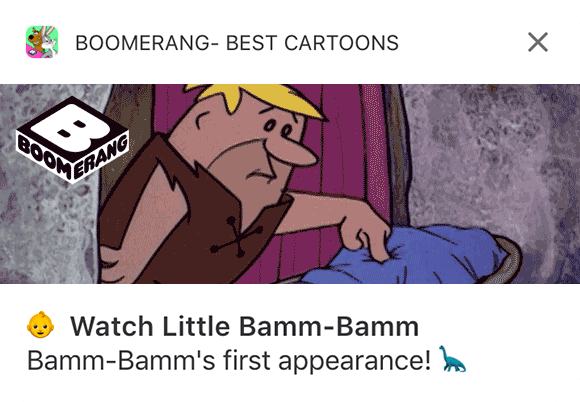 Love is trivia. First appearances, guest voices, Academy awards — all strong hooks.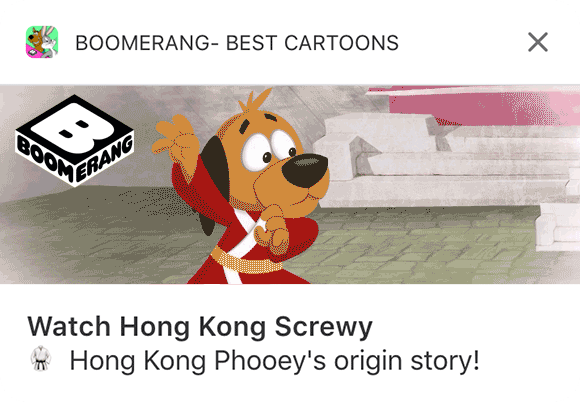 Love is buried treasure. We don't feature fan favorite HKP, so his appearance on Wacky Races needed to be surfaced.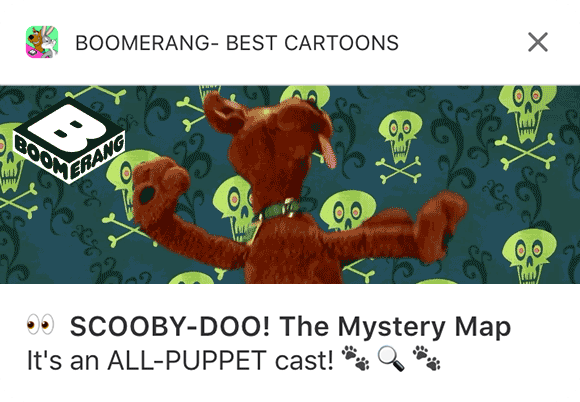 Love is strange. Scooby-Doo as a muppet is must-watch Boomerang.
Does love work? Within 1 day of getting a message, recipients are returning to Boomerang to watch videos. Of disengaged users (4 weeks of inactivity), love lured back 15%. And churn rates have begun to dip.
Who gets love?
THE OPT-IN CAMPAIGNS
I launched separate opt-in campaigns for trialists and subscribers. Here, I had to walk the line between the exact and abstract.
To work within legal constraints, microcopy needed to encapsulate *every type of message* we could possibly send.
I crafted A/B/C variants. Then nudged the top-performer to the top.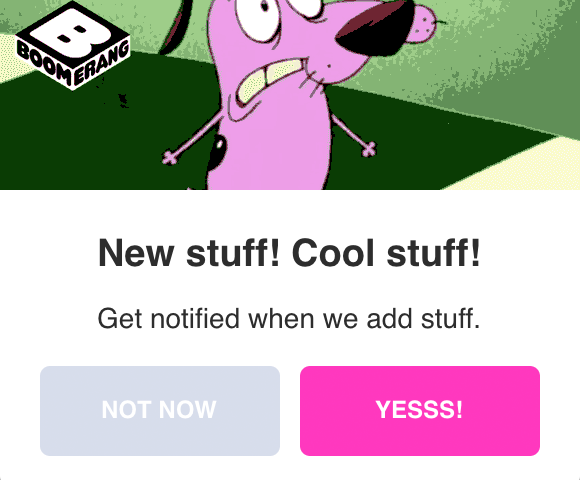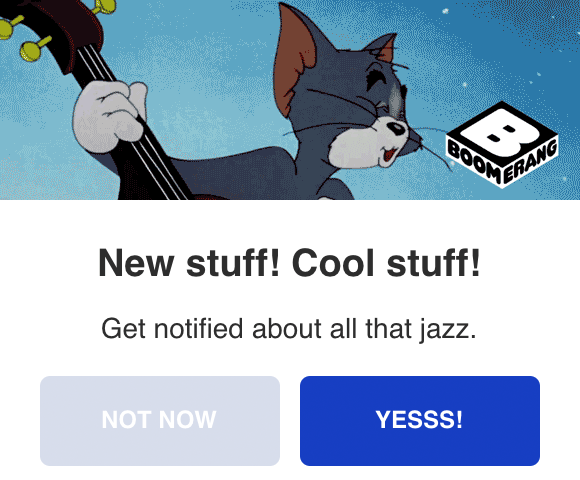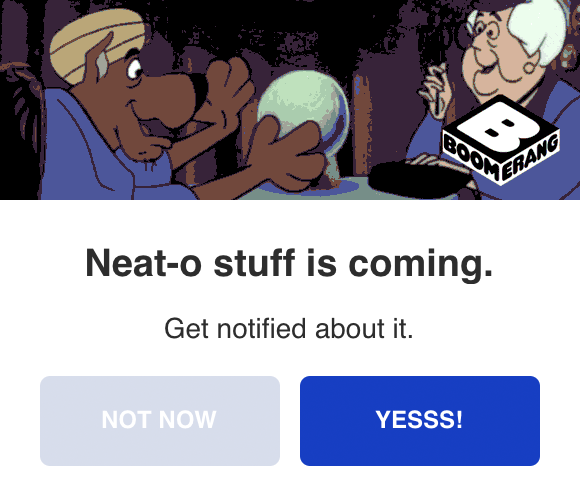 A good start
1,000 opt-ins per week via in-app messaging
4% lift in retention among disengaged yearly subscribers
Boost trial starts by promoting new content via in-app messaging. When messaging Monchhichi's:

30% lift in yearly trial starts
24% lift in monthly trial starts